THE JACKPOT NEXT FRIDAY IS £3,700! YOU CAN BE A WINNER!
Help To Support Many Com12un Projects In Your Area
If you have any queries or wish to be added to the results mailing list then please contact Mick at mbaldwin3@virginmedia.com

621st FSL Gold Draw – 1st December 2023
For the latest results please click the above link.
One of our latest Jackpot Winner £2,650 Doctor Lewis
FSL Gold Business Supporters
JACKPOT WINNERS GALLERY
Jackpot Winner £1,150 Maura Thackeray

Jackpot Winner £7,350 Joe Cork (from Kirkham)

Jackpot Winner £3,100 Frank Hilton (from Kirkham)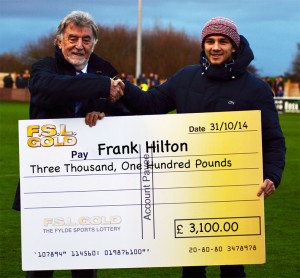 We are asking all sports clubs, organisations and societies to get involved and support FSL Gold find out how this can benefit your club or organisation and raise much needed funds
FSL Gold Require Canvassers and Collectors
Working on behalf of FSL Gold you will working in the Fylde coast area collecting for FSL Gold lottery. Good rates of pay, full uniform and training provided. For more information please contact us on 01772 598 855